Seamount Sand Filled Floor Stand Pair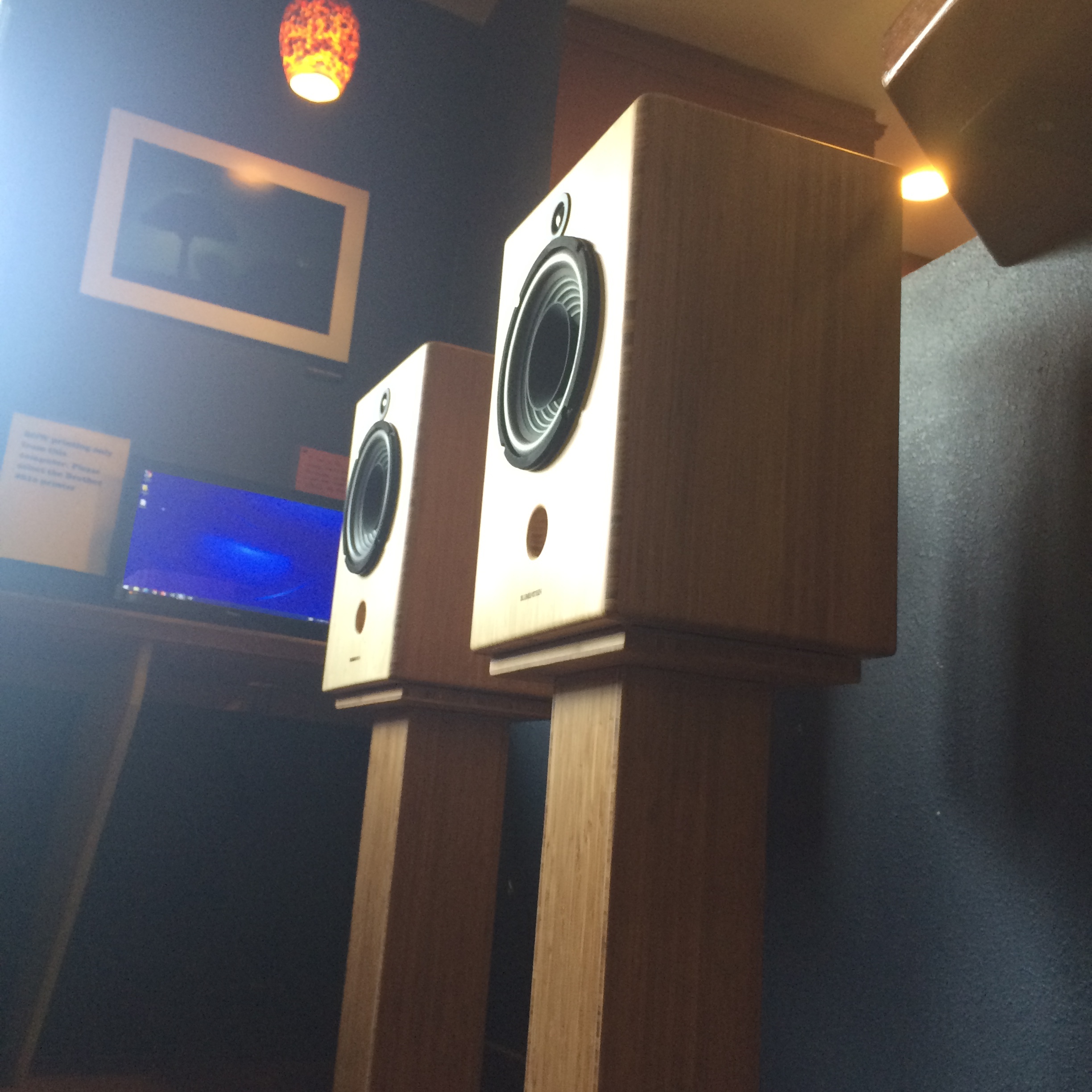 Seamount Sand Filled Floor Stand Pair
Current production status of floor stands is pre order with two months fulfillment time
Sand filled is suitable for all Blumenstein full range speaker models!
Price is for a pair.
Ships domestically and internationally (flat-packed with screws for assembly).
More robust construction on Triton and Octopus units account for weight

Available in Birch, Natural Bamboo, and Caramel Bamboo.

Stand column height appropriate to each speaker model.

Includes vibration-minimizing floor spikes.
60 day in-home audition, 1 year warranty.
Ships worldwide from Seattle, WA
Overview
The Seamount sand filled floor stand is a simple, stylish, acoustically transparent floor stand pair. Now sand filled, which clarifies the sound by mass loading and damping vibrations like no other material can.
Floor stands are important components of a serious audio system, allowing the full range speaker to project its focused sonic image into the room to the full extent of their breathtaking capabilities.
Floor stands along with subwoofers allow for placement of the Orca to be in the ideal (~2-3 ft. range) out into the room, with the subwoofers placed in roughly the same acoustic plane aside each floor stand. In the case of a single subwoofer, just place it behind or aside one of the floor stands.
Natural bamboo ply stands match the two-tone speaker cabinet. A caramelized stand would also look great, however, if a darker overall color is desired, to blend into a dark floor, for instance.
Urethane feet included to go between the speaker's bottom and the stand's top plate.